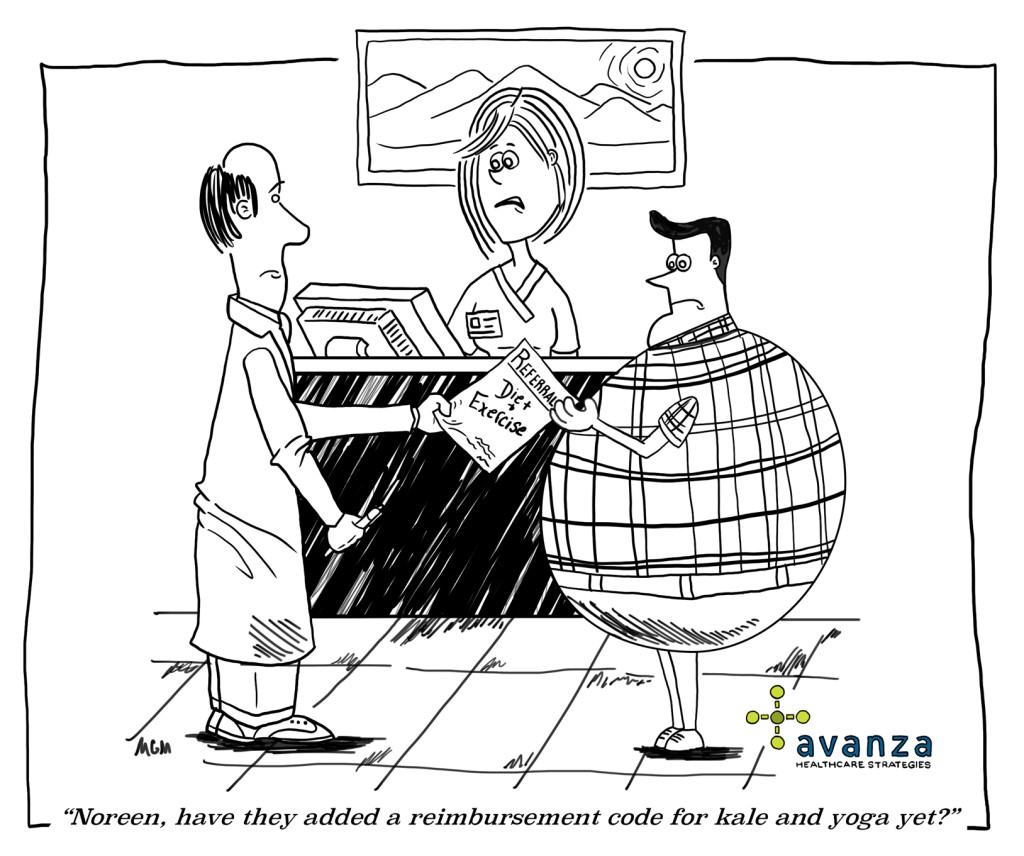 Providers' focus is shifting to patient outcomes, but the reimbursement structure isn't keeping pace. A physician may believe diet and exercise are what a patient needs, but most insurers don't have corresponding reimbursement codes.
What's a Doc to Do?
The model for healthcare reimbursement is changing again. The philosophy behind the emerging emphasis on patient outcomes is that providers should be incented not to order more tests, but to deliver care in an efficient way that ensures the wellness of their patients.
While Avanza supports this shift, we advise clients to be aware of pitfalls evident during the transition. Among them, the reimbursement structure does not always support alternative approaches, and holding providers accountable for outcomes also transfers a potentially unfair element of risk from the patient to the provider.