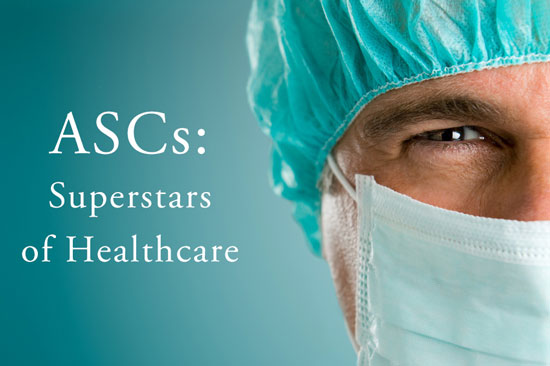 Policy changes, technology advances and consumer preferences have fueled the growth of ambulatory surgery centers (ASCs). From 1988 to 2015, the number of Medicare-certified ASCs more than quintupled, from 1,000 to 5,400, as the number of community hospitals declined. The number of procedures performed in ASCs has been on the rise as well, with surgery centers now performing more than 20 million surgeries annually, while the number of outpatient surgeries performed in hospitals is on the decline.
Healthcare policy makers and providers are focused on ways to reduce costs while maintaining quality, putting ASCs in the spotlight. The traditional inpatient-centric system is being replaced by one that delivers non-acute care in settings that better match the scope and acuity of the problem. Payers and patients are no longer willing to pay more for care than is necessary. The government is taking notice, with the introduction of legislation such as the Bipartisan Budget Act of 2015's site-neutrality provision. Now even hospitals are increasingly considering the role ASCs can play in a value-based care strategy, as evident by the growth in surgery center joint ventures.
ASCs have led the way in cost-effective, efficient ambulatory surgical care. They are becoming increasingly vital to any organization's successful outpatient surgery strategy, and should be viewed as role models for other providers trying to determine how to navigate today's evolving reimbursement landscape that is shifting payment toward rewarding quality rather than quantity. A new article penned by Avanza's Joan Dentler and published in Becker's ASC Review digs deeper into the history of ASCs and why they are becoming the darling of the healthcare industry.
This retrospective is brought to you by Avanza Healthcare Strategies, a Becker's "ASC Management and Development Company to Watch" for nine consecutive years. It is a starting point for understanding how ASCs bring costs down and patient satisfaction up. The Avanza team has decades of experience consulting on, developing and operating ASCs, providing services without ever requiring an equity stake in a facility.
For an independent perspective on re-engineering or relocating your healthcare services, contact Avanza at [email protected] or 512.479.6700.