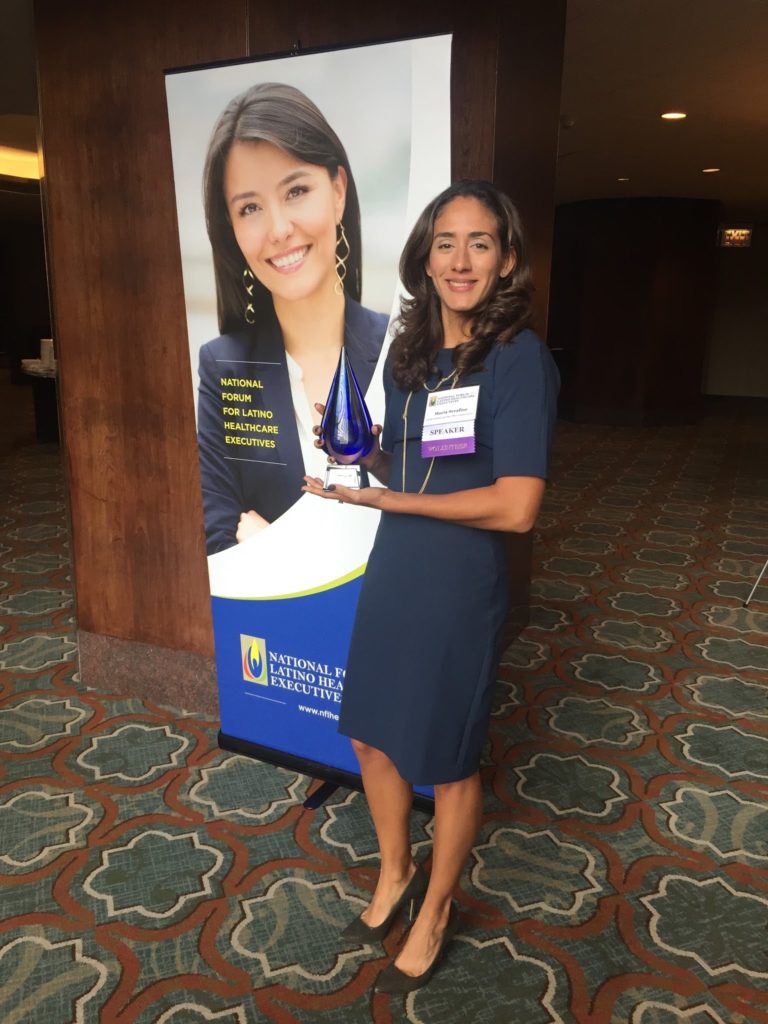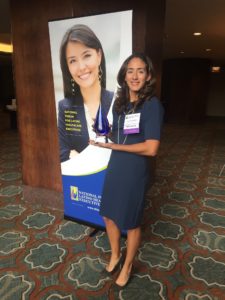 Avanza's Community Health Centers Consultant Maria Serafine, MHA, has been named the Summit Community Leader of the Year by the National Forum for Latino Healthcare Executives (NFLHE).
NFLHE is the national forum for Latino healthcare executives
The award recognizes Ms. Serafine for her work as a leader in the Latino health community and involvement on the committee that put together the first annual NFLHE Latino Healthcare Leadership Summit, which took place October 24-26, 2016, in Austin, Texas.
"I feel honored to serve my community and be a member of NFLHE that is working to grow the number of Latinos in healthcare," she says.
Ms. Serafine has a background of more than a dozen years of hospital administration and senior-level leadership in community health center operations. Her consulting practice focuses on revenue cycle management, program development and implementation, business process improvement, cost-reduction strategies and technology rollouts.
NFLHE members include Latino/Latina executive leaders of U.S. hospitals and healthcare organizations and experts in the fields of health care policy and practice. The principal strategic objectives of NFLHE are to increase the representation of Latinos at the executive level of U.S. hospitals and health systems and to provide a resource base of input from Latino executives in the areas of legislation, regulation, and policy affecting the health and healthcare of U.S. Latino communities.