Few words have been spared explaining and commenting on the state of healthcare in the United States. Yet sometimes words aren't enough, and other times they're too much. In those situations, there's nothing like an illustration to make a point, engage your mind or illuminate the challenges we share.
No doubt about it, healthcare is serious business, but that doesn't mean we can't have some fun. Plus, there might be something to all that evidence suggesting laughter is good for your health.
We hope you'll share our custom cartoons and their messages with your healthcare colleagues. Check back periodically to see our latest works of art or send us a request, and we'll make sure you receive cartoons in your inbox as they are released.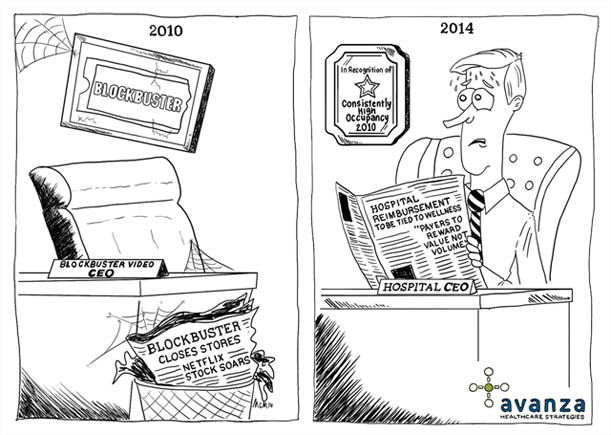 Healthcare is experiencing a pivotal moment. To survive this disruptive time, leaders must take risks and innovate.
Disruption in the C-Suite
Who among us doesn't remember renting a movie from a video store? Driving through a one-hour photo kiosk? Calling a travel agent to book a trip? Today, these industries are all but gone, and seemingly overnight.
Healthcare is experiencing a similarly pivotal moment right now. Across the country, hospital administrators and board members are in uncharted territory. Many are frozen in their tracks. Some are scrambling to find a road map. A small minority are walking ahead, taking calculated risks with every step toward an uncertain future.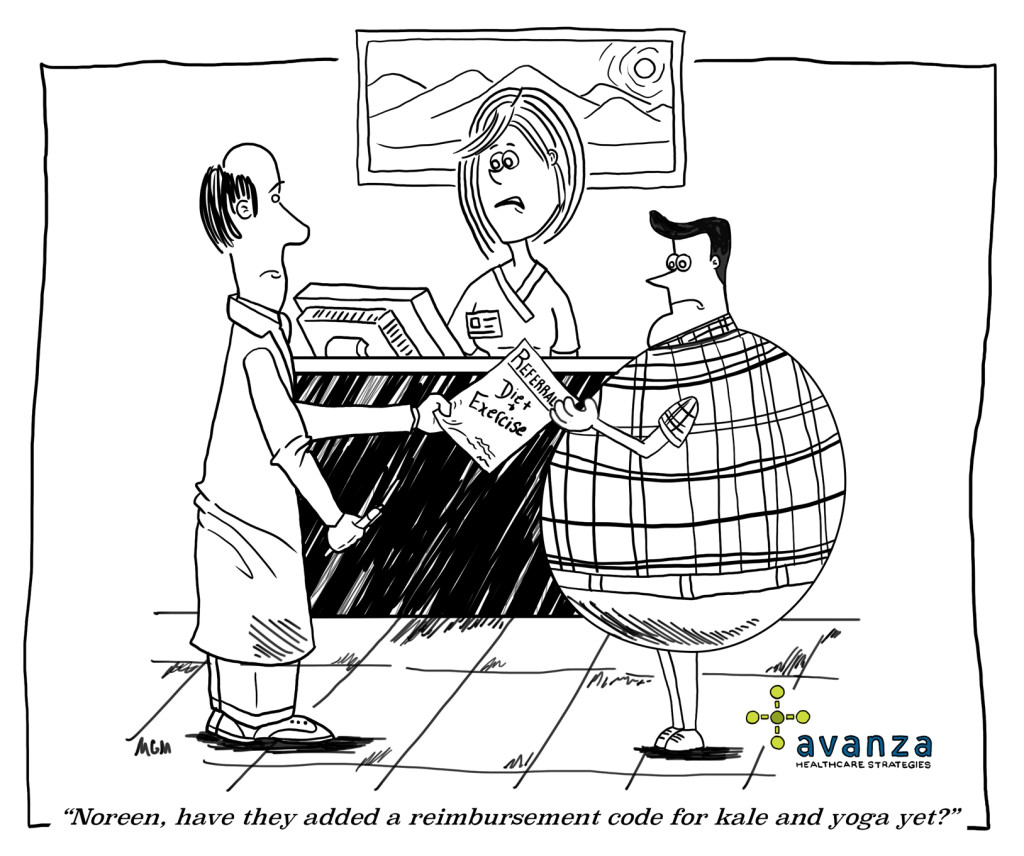 Providers' focus is shifting to patient outcomes, but the reimbursement structure isn't keeping pace. A physician may believe diet and exercise are what a patient needs, but most insurers don't have corresponding reimbursement codes.
What's a Doc to Do?
The model for healthcare reimbursement is changing again. The philosophy behind the emerging emphasis on patient outcomes is that providers should be incented not to order more tests, but to deliver care in an efficient way that ensures the wellness of their patients.
While Avanza supports this shift, we advise clients to be aware of pitfalls evident during the transition. Among them, the reimbursement structure does not always support alternative approaches, and holding providers accountable for outcomes also transfers a potentially unfair element of risk from the patient to the provider.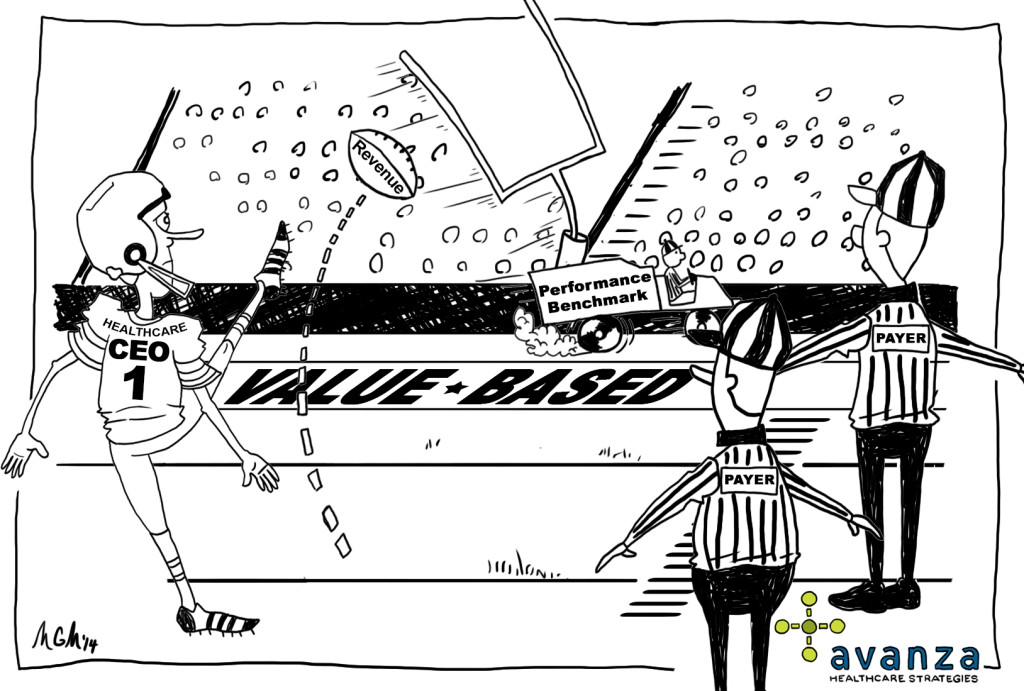 Benchmarking is becoming an essential function of ASC operations. No longer static goals to be met and either celebrated or ignored, performance benchmarks should be dynamic targets for creating the greatest value for patients and thus earning the greatest reimbursement for the ASC.
What's Your Commitment to Benchmarking?
ASC benchmarking is changing to meet healthcare's new payment model. Benchmarking must now go beyond simply reporting numbers; patient outcomes and cost implications from the initial encounter, as well as ongoing costs related to the patient's condition, must be carefully analyzed.
To remain profitable, ASCs will need to make benchmarking an integral part of revenue cycle management. Benchmarks should be refined continuously to ensure the highest possible payments, and once a goal has been achieved, consider pushing it even higher and making it more specific.