Disruption in the C-Suite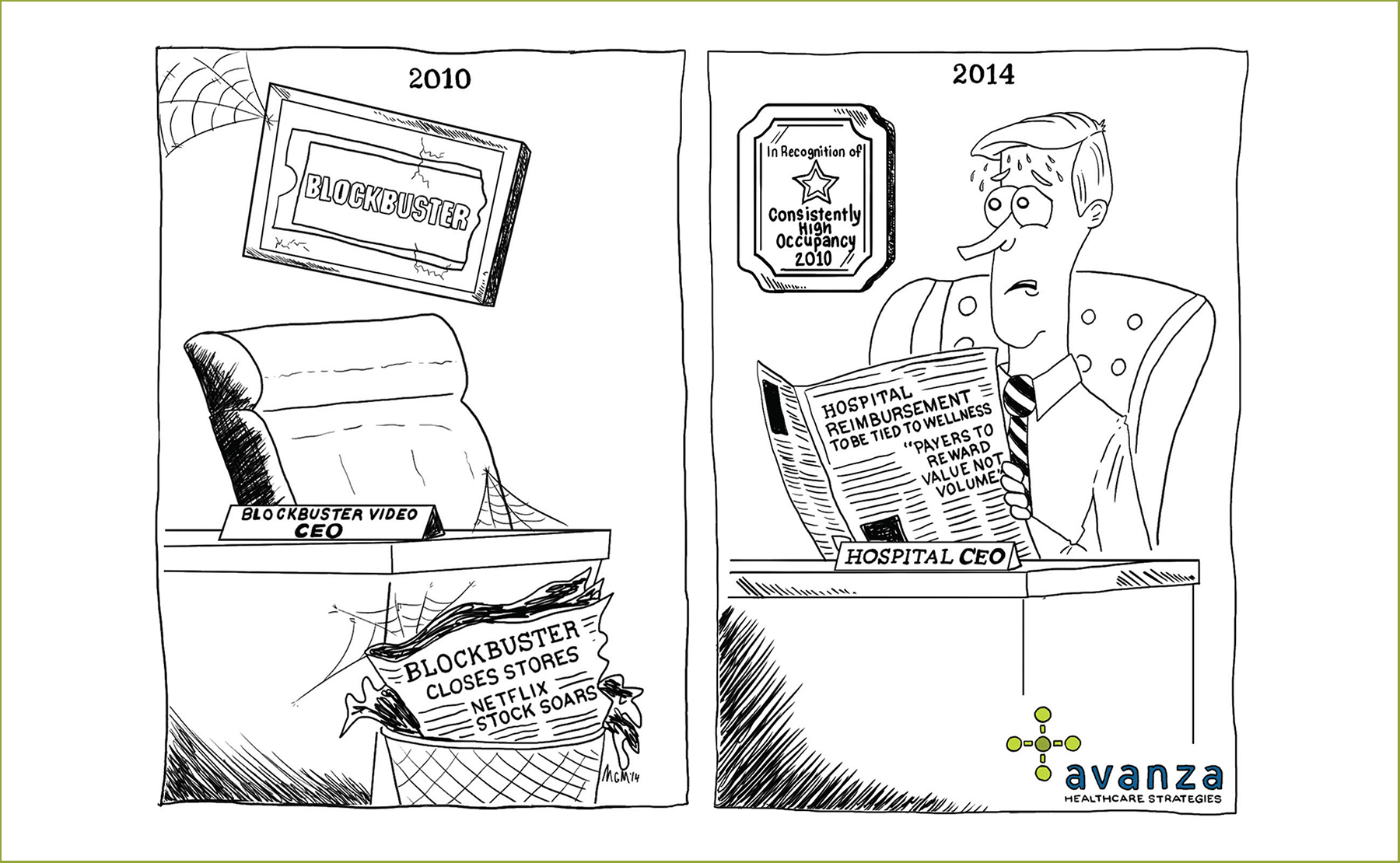 Who among us doesn't remember renting a movie from a video store? Driving through a one-hour photo kiosk? Calling a travel agent to book a trip? Today, these industries are all but gone, and seemingly overnight.
Healthcare is experiencing a similarly pivotal moment right now. Across the country, hospital administrators and board members are in uncharted territory. Many are frozen in their tracks. Some are scrambling to find a road map. A small minority are walking ahead, taking calculated risks with every step toward an uncertain future.
To survive this disruptive time, we must take risks, and we must innovate. Read more >