Amid changes introduced by the Affordable Care Act, community health centers, also known as Federally Qualified Health Centers or FQHCs, are assuming a more prominent role in the delivery of healthcare. Long the leaders in indigent care, community health centers are becoming pivotal players in population health management strategies and accountable care organizations.
More than ever before, hospitals, health systems and community health providers need to understand each other and work together. This by-the-numbers look at FQHCs, brought to you by Avanza Healthcare Strategies, is a starting point for those important conversations.
For help building collaborations between hospitals and FQHCs, contact Avanza at [email protected] or 512.479.6700.
Interested in learning more about hospital-FQHC partnerships? Read "Community collaborations: 6 areas of focus for hospital and federally qualified health center partnerships" in Becker's Hospital Review, featuring insight from Avanza President and CEO Joan Dentler and Community Health Centers Consultant Maria Serafine.
(to download this infographic as a jpg image file, click here)

Nearly 1,300 FQHCs are delivering care through more than 9,200 clinic locations across the U.S. As primary care providers (PCPs), they are well positioned to work with other local organizations, including hospitals, academic medical centers and public health departments, to identify, address and meet the overall healthcare needs of a community.

The number of patients treated at FQHCs is skyrocketing, providing further evidence of the rapidly increasing importance of community health centers. Watch this number continue to rise as more Americans become insured and hospitals and community health providers jointly establish patient-centered medical homes.

FQHCs provide comprehensive preventive and primary care to medically underserved populations. FQHC patients are typically low-income and are disproportionately members of ethnic and racial minority groups. They historically have been uninsured or underinsured, a trend that is changing in many states as a result of the Affordable Care Act. As a group, FQHC patients have a high rate of serious and chronic conditions that can be effectively treated through population health management strategies that include community health centers working in collaboration with hospitals and other providers.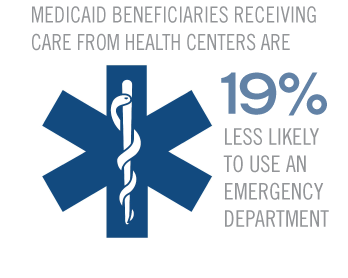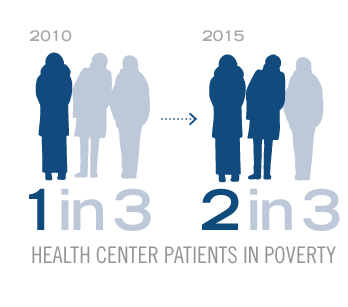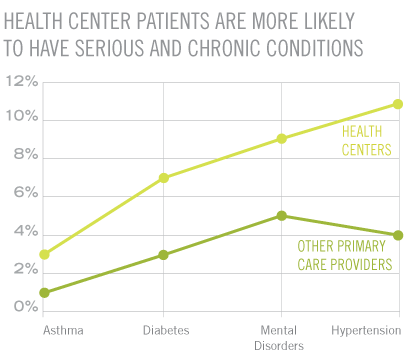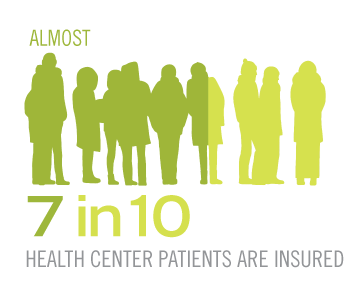 Hospitals and payers would be wise to begin piloting population health strategies in partnership with community health centers, many of which are becoming accredited as primary care medical homes. FQHCs nationwide are leading the way in reducing costs, in part because as health center utilization increases, avoidable visits to emergency departments decrease.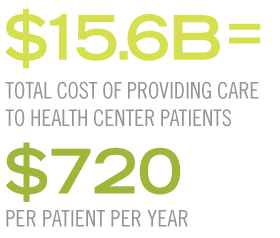 More than ever before, FQHCs are looking to diversify revenue streams. In many cases, revenue is shifting toward less dependence on grant funding as some states expand Medicaid services and more patients assume responsibility for their healthcare purchases. FQHC leaders will face new challenges as they take on billing, collections and contract negotiations while continuing to advocate for their patients.

By providing primary and preventive care to high-risk populations, FQHCs are dramatically reducing the cost of care. Savings to the healthcare system is expected to reach 40 percent by 2019, with federal and state governments being the biggest beneficiaries.
All Rights Reserved © 2021 Avanza Healthcare Strategies
We're In This Together
With hands-on experience in hospital administration and FQHC operations, Avanza Healthcare Strategies provides strategic guidance focusing on outpatient services and population health strategies. We are uniquely qualified to help you strengthen your bottom line, turn healthcare's changing regulatory environment into strategic opportunities, and meet expectations for increased collaboration, better health outcomes and stricter cost containment.
Sources: National Association of Community Health Centers, Health Resources and Services Administration, Kaiser Family Foundation and The Commonwealth Fund