Experience Matters.
Avanza works with independent community hospitals, academic medical centers, physician groups, health systems, and everything in between.
Avanza and its predecessor companies have helped hospitals and health systems in more than 40 states (and a few foreign countries) capitalize on emerging opportunities to add or re-engineer service lines and expand markets, establish services in outpatient settings, turn state and federal healthcare policies into business opportunities, and develop partnerships with physicians and other providers. Contact us to discuss your future. We'd like to help you stay competitive in healthcare's rapidly changing, low-margin environment.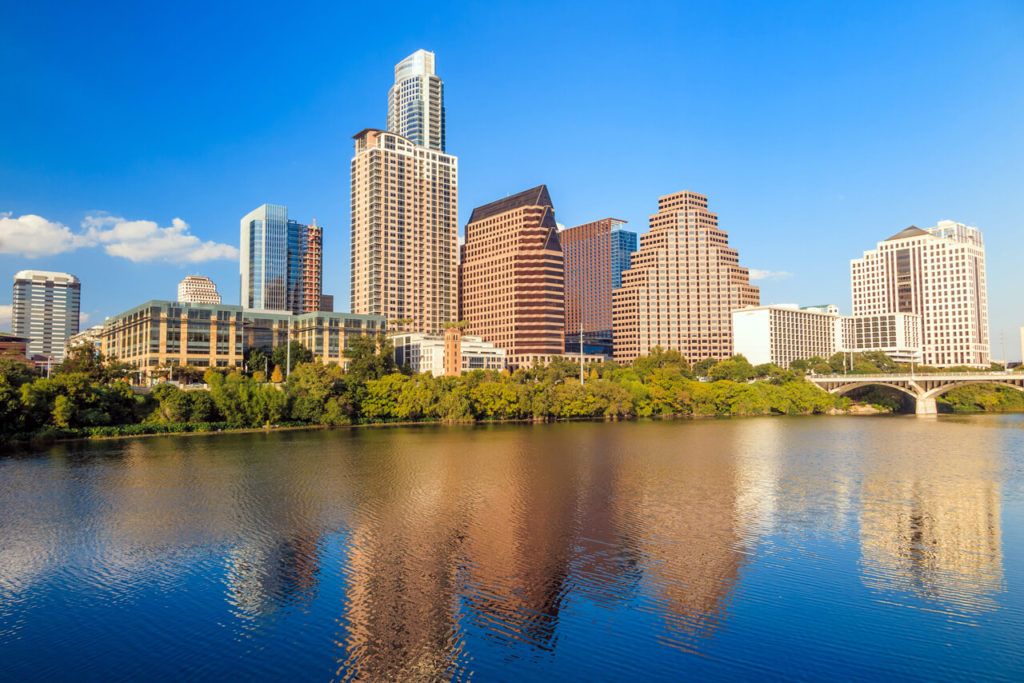 A Few of Our Clients Past & Present
We had the pleasure of working with Avanza for an assessment of our outpatient services and patient throughput. The experience was extremely positive both during the time members of the Avanza Team were onsite and during follow-up conversations. The report they generated was comprehensive, easy to read, and was an excellent roadmap for us to follow in enhancing our services.
We are in a very good place now to push forward with this important program. Avanza's expertise and insights have been highly beneficial to our institution.
We didn't want to engage a traditional hospital consultant who was still learning how outpatient services should be delivered; we wanted someone with a track record in the outpatient space that would bring a different and valuable perspective to our project.
Avanza's observations on the business and clinical side are extremely helpful with helping our ASC prioritize what new staff we need to put in place and which processes need some more improvement and attention. Having another ASC-experienced set of eyes on the team that can give me a sense of how-we-are-doing-compared-to-the typical ASC is so valuable. It's always refreshing to work the Avanza team — so clear and on-point with your feedback.
I am so thankful and feel privileged to have worked with Vicki Dekker. She is amazing!
Julie Hamberis is the whole package. She is knowledgeable, logical thinking and has emotional intelligence and impressive ASC experience. She is a rock star and worth every penny.
Erin Carr is the best. She was always there for us and worked very, very well with our team.
I want to express my gratitude to the Avanza team members I worked with. They are absolutely amazing. I can't thank them enough.
Avanza has an awesome business model with subject matter expertise in every area of ASC management. I wouldn't hesitate to reach out to Avanza with any question within the company's area of expertise. Joan is a trailblazer in this area and has seen it all. I highly recommend her. Janis can slice and dice numbers and come up with the answers to all kinds of anecdotal problems (and answers to those problems!) you probably didn't realize the numbers could reveal. She created graphs and charts demonstrating her findings, so even the uninitiated could understand. Janis is exceptional to work with.
Every time we finish a call/meeting with Avanza staff, we remark on how well prepared they were and how productive the meeting was. Joan is so knowledgeable about the industry and is an excellent communicator Every team member we've met at Avanza has been very high caliber. We love the flexibility Avanza offers and the ability to get help with as much or little as we need.
Andy is very knowledgeable and experienced and I've personally grown professionally from the time that I've spent with him. Janet is doing a superb job and is very organized and professional.
Thanks for being so honest. I've known of other consultants that give a skewed assessment, I assume to encourage a project to move forward. During your presentation, you came across as honest, very credible and, most important, on our team looking out for our best interest.
Erin (Carr) is a 10 out of 10. Rarely have I worked with a consultant like her. And rarely, if ever, have I worked with a team like the one Avanza has put together.
Avanza was very helpful, providing tools and knowledge necessary to prepare for the licensing and accreditation process. Their expertise, candid communication and flexibility were refreshing and invaluable.
I am grateful to Avanza for their dedication and hard work. Their personnel were excellent listeners and coordinators, and helped us to efficiently integrate our academic culture with that of private practice surgical care delivery.
You actually do what you say you will!! Thank you so much.
We were so impressed with the collaborative relationships Joan and her team built that we followed this initial engagement with a second engagement for an operational assessment.
Avanza identified the areas of our operations that needed improvement, and they worked with our staff to make changes and provide training and support that will help our physician investors secure their center's profitability, longevity and compliance. It was a great investment in our future.
Avanza walked us through the partnership process in a way that balanced the needs and demands of our physician partners and the hospital. This was key to our development of two profitable joint venture surgery centers with our surgeons.
Avanza's knowledge of the surgery center industry provided a wonderful complement to our own due diligence efforts. They were responsive and insightful an excellent partner.
Avanza walked into a very sensitive situation and earned the trust of the hospital administration and physician investors very quickly. They are very well connected within the industry, which is a benefit to their clients. They are also very direct and open in their communication style, which I appreciate.
Avanza has provided our organization the direction we need to develop an efficient, cost-effective, & physician-focused outpatient surgical facility. Their expertise and enthusiasm has been invaluable to NYU.
We have been through a lot of consultants and it is refreshing to finally have one that comes up with an imaginative solution!
Avanza provided great, creative talent that flexed to match our needs.
Joan's no-nonsense approach and excellent business sense helped us weed through the complex details that often confound hospital executives. More important than her subject matter expertise is her ability to connect with physicians, with whom she is quick to build credibility through her direct, instructive, yet personable style.
Avanza made our facility-licensing process go seamlessly, and they were a huge asset to the development and opening team. We look forward to working with them again on future projects.
Avanza was most helpful in quickly assessing the situation and making knowledgeable, concise and precise recommendations to the board of the venture and then did an excellent job accomplishing the established work plan. They have been easy to work with and perform their work in a timely fashion. Excellent partners.
Avanza's assessment of our revenue cycle really focused our attention on the important issues. It gave us the push we needed to improve our processes. They were able to boil down the issues that allowed us to focus on what we need to do. Avanza's assessment was very helpful and well worth the money we paid!
Avanza has the credibility and candor that makes our doctors listen.
We received excellent client service from the Avanza team. Their knowledge and support of what a hospital/academic medical center needs to do to run an efficient ambulatory surgery center has been exactly what we needed to round out our team. I strongly recommend them to others setting up outpatient surgical facilities.
Avanza provided us the tools we needed to successfully pass AAAHC and they continue to give us advice and direction that keeps our center on track.
We were successful in passing our AAAHC inspection. We owe a great deal of gratitude to you and your staff. I made a mistake hiring the wrong consultant before I employed you; therefore, I know how valuable your services were.
We were very pleased with the assessment provided by Avanza. I really liked the way their staff handled our tough questions.
The team from Avanza provided us exactly what we needed to successfully complete the state licensure process.
Avanza stepped in and successfully helped our center through accreditation and licensing. We really appreciate their professionalism, expertise and knowledge and will continue to call on them when needs arise
With the changing reimbursement climate, it was critical for us to get an objective assessment of how our surgery center was performing and where we could make improvements. I would recommend Avanza's operational assessment to other hospital administrators who are partnering with their surgeons in a surgery center venture.